Busy August
I shall be gone again until sometime late Wednesday, so posting will be light or non-existent. I apologize for being gone so often and posting so lightly. August is always such a busy month, with lots of visits, trips, and excursions before summer ends and school starts again!
So, in the meantime, please visit these excellent blogs:
Woman Honor Thyself
A Rose By Any Other Name
Blue Star Chronicles
Mad Minerva
Stop the ACLU
Coalition Against Illegal Immigration
Participate in the
Three Things Meme
or the
Very Selective Book Meme
(I bet you can guess my favorite book).
AND, go see
Pirates of the Caribbean: Dead Man's Chest
! Really: it is super and funny.
Plus, we all should see Oliver Stone's
World Trade Center
.
Finally, here are some of the photos I took during my train trip home last Thursday. We went right along the Puget Sound before going through the foothills of the Cascade Mountain Range, and then into the mountains (it was too dark for anything by then):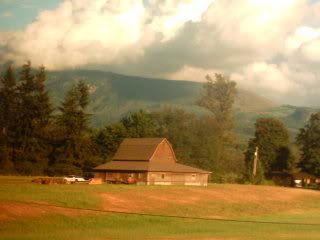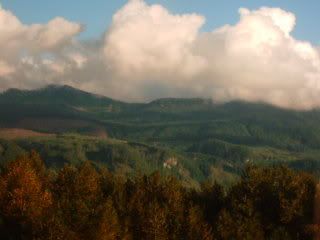 Have a lovely few days!