To Lay Down One's Life For One's Friends
This brought tears to my eyes. God bless him and his fellow SEALs.
As Jesus said, (
John 15: 11-13
):
11 "I have told you this so that my joy may be in you and your joy may be complete. 12 This is my commandment: love one another as I love you. 13 No one has greater love than this, to lay down one's life for one's friends.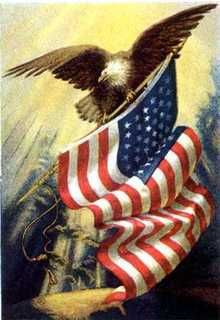 AP:
SEAL falls on grenade to save comrades
---
CORONADO, Calif. - A Navy SEAL sacrificed his life to save his comrades by throwing himself on top of a grenade Iraqi insurgents tossed into their sniper hideout, fellow members of the elite force said.

Petty Officer 2nd Class Michael A. Monsoor had been near the only door to the rooftop structure Sept. 29 when the grenade hit him in the chest and bounced to the floor, said four SEALs who spoke to The Associated Press this week on condition of anonymity because their work requires their identities to remain secret.

"He never took his eye off the grenade, his only movement was down toward it," said a 28-year-old lieutenant who sustained shrapnel wounds to both legs that day. "He undoubtedly saved mine and the other SEALs' lives, and we owe him."

Monsoor, a 25-year-old gunner, was killed in the explosion in Ramadi, west of Baghdad. He was only the second SEAL to die in Iraq since the war began.
Petty Officer Monsoor was MY age. I cannot imagine being so brave.
In an interview at the SEALs' West Coast headquarters in Coronado, four members of the special force remembered "Mikey" as a loyal friend and a quiet, dedicated professional.

"He was just a fun-loving guy," said a 26-year-old petty officer 2nd class who went through the grueling 29-week SEAL training with Monsoor. "Always got something funny to say, always got a little mischievous look on his face."

Other SEALS described the Garden Grove, Calif., native as a modest and humble man who drew strength from his family and his faith. His father and brother are former Marines, said a 31-year-old petty officer 2nd class.

Prior to his death, Monsoor had already demonstrated courage under fire. He has been posthumously awarded the Silver Star for his actions May 9 in Ramadi, when he and another SEAL pulled a team member shot in the leg to safety while bullets pinged off the ground around them.

Monsoor's funeral was held Thursday at Fort Rosecrans National Cemetery in San Diego. He has also been submitted for an award for his actions the day he died.
THIS is a HERO. Not Cindy Sheehan. Not Michael Moore. Not the draft dodgers who are so lauded by the Liberals. PETTY OFFICER MICHAEL MONSOOR
died for his fellow man
. Without hesitation. Without whining about his sacrifices. Without expecting anyone else to take the responsibility.
The world is a lesser place because of this loss.
Technorati Tags:
Petty Officer Michael Monsoor
,
Navy SEALs
,
War On Terror
,
Bravery
,
Heroes
,